This shop has been compensated by Collective Bias, Inc. and its advertiser. All opinions are mine alone. #QuakerRealMedleys #CollectiveBias
Quaker® Real Medleys® Yogurt Cups are Crunchy. Cool. Yum. I've had nothing like this before, and have to say I love the convenience of this snack. Just add cold milk, stir, and eat!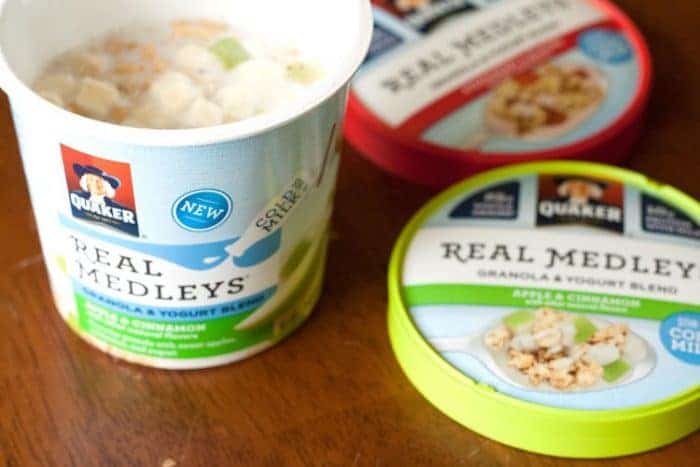 I love trying out new products, and I found Quaker® Real Medleys® Yogurt Cups to be satisfying and delicious. The fact that it is the first shelf-stable convergence of granola, fruit and yogurt in a single serve cup–well, that wasn't lost on me. And the yogurt cups are super simple to prepare. Really, all that is required is opening it up, filling with cold milk to the line in the cup, stirring it up and then letting it sit for two minutes before you can scoop up a bite full with your spoon and enjoy.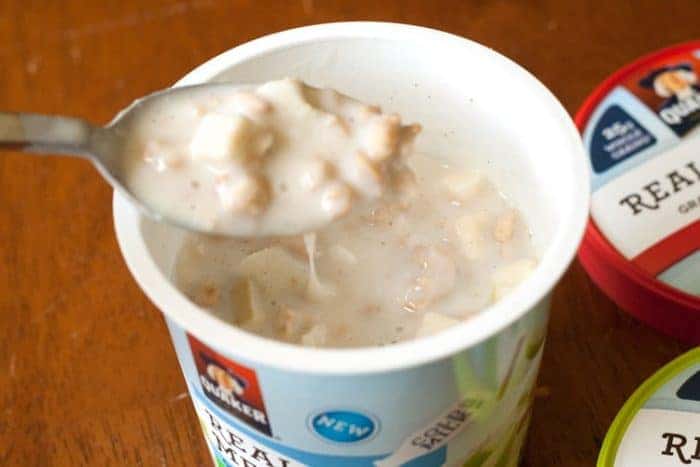 With a delicious blend of yogurt and multi-grain granola with real fruit and crunchy nuts, this snack has it all. It really doesn't need anything extra AT ALL. But, if you're like me and you like to pile extra ingredients onto a yogurt parfait, there can't be anything wrong with that, can there? We're talking blueberries added to the top and freezing these delights into popsicles… because, after all–a frozen treat in the summer is quite nice.
It's quite easy to make these popsicles, and only takes a couple steps:
1) First, put some blueberries into your popsicle forms.
2) Pour in your stirred and thickened Quaker® Real Medleys® Yogurt.
3) Use a straw, butter knife or some other long object and poke into yogurt in the popsicle form to get out any air pockets and to distribute yogurt throughout.
4) Freeze.
5) Serve and enjoy! Yum!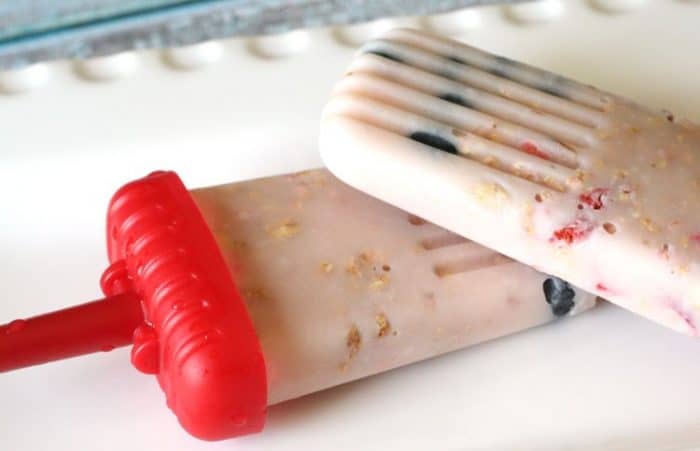 The rest of the time, I think I'll be enjoying my Quaker Real Medleys Yogurt Cups as is, no dressing up required. I'm imaging a perfectly quick back to school breakfast for yours truly, while I'm rushing around trying to make sure I haven't forgotten anything as I try to get the kids off to school. With a satisfying 25 grams of whole grains and 10 grams of protein with 1/2 cup of cold Skim Milk, this is just the amount of breakfast I'm looking for most days.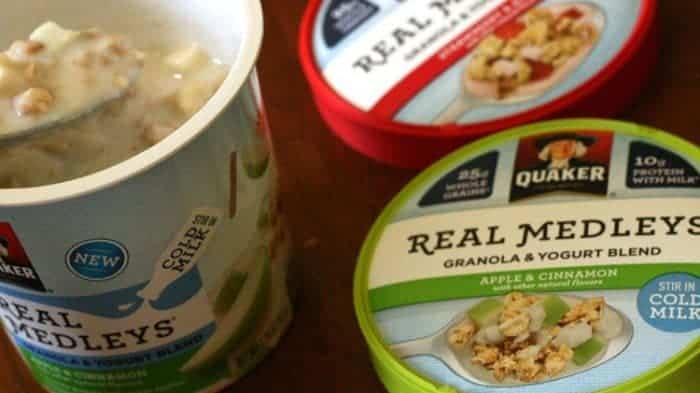 I found this yummy product while I was shopping at Walmart on a recent shopping trip.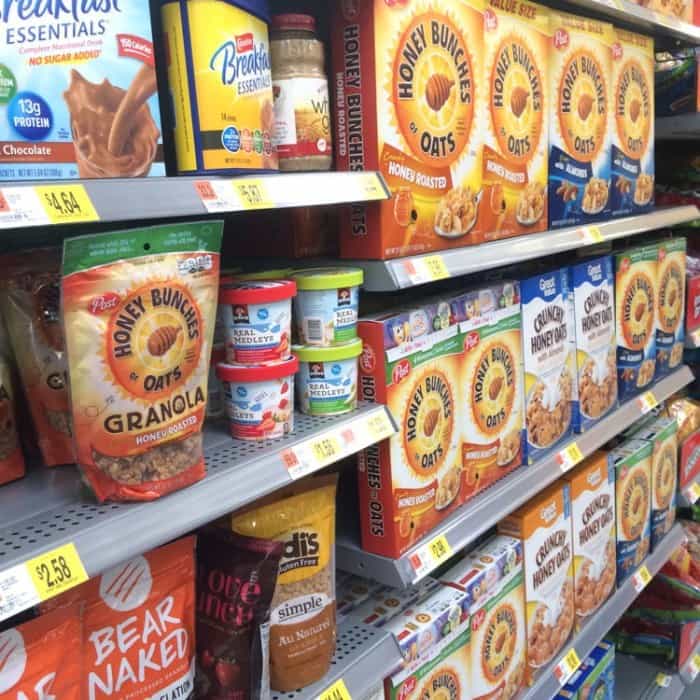 Try the product yourself at the upcoming Quaker Real Medleys demos happening 8/13 -8/16 at Walmart. See if your store is on the list: Quaker August Store Demo List
Download the Blippar app from your Apple or Android store to scan your package and receive information tutorials on Quaker® Real Medleys® Yogurt Cups. Show some QuakerLove.com.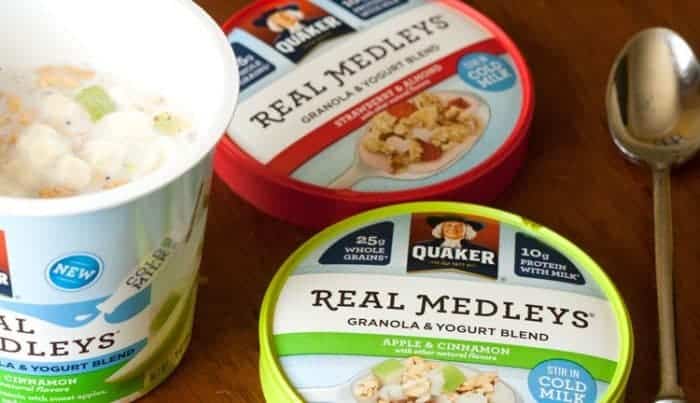 You can find more great ways to enjoy Quaker® Real Medleys® Yogurt Cups on Facebook, @Quaker on Twitter, Pinterest, and YouTube.
Be sure to check out more delicious recipes with Quaker Real Medleys Yogurt Cups at QuakerRealMedleys.com. I'd love to hear your favorite!