This shop has been compensated by Collective Bias, Inc. and its advertiser. All opinions are mine alone. #FreeToBe #CollectiveBias
Backyard gardening is something that is dear to my heart. It's fun, relaxing, and the food we grow is used in recipes that I develop in our kitchen. Gardening is a truly invigorating activity- both mentally and physically.
However, dealing with weeds and some plants in the garden can be irritating on my skin. Squash in particular, for reasons that I really don't understand, can cause my skin to get irritated and have me coming back indoors to take an antihistamine.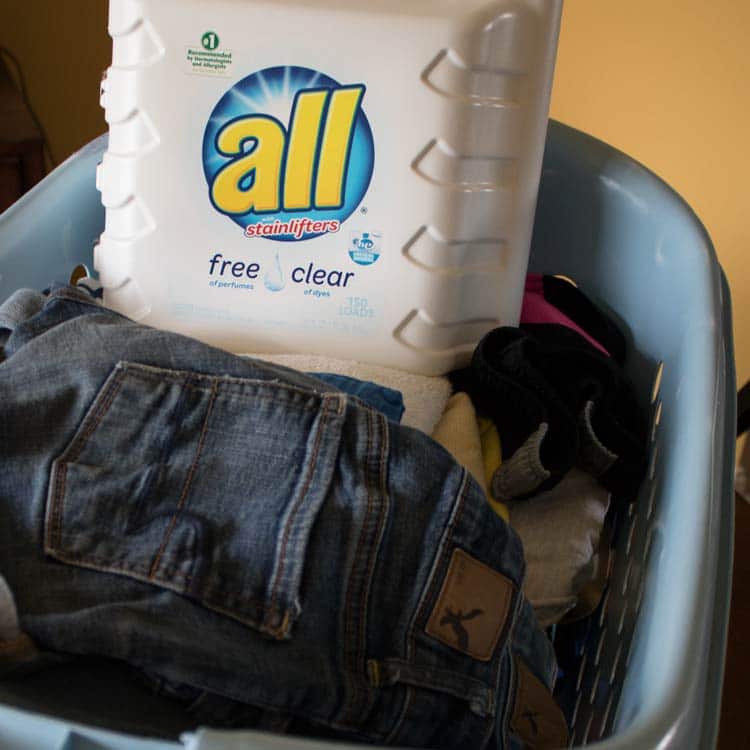 Recently, I've begun to wear long sleeves in addition to my garden gloves and rely on those two combined to keep my skin free of irritations. That said, those long sleeves come off as soon as I'm indoors and straight into the laundry to be washed my a laundry soap I always trust to get rid of and be free of allergens: helps make my life simpler and clearer.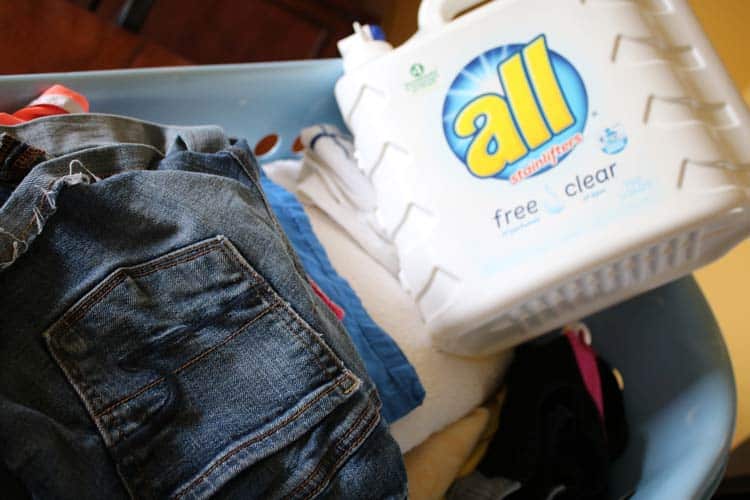 Steps to Stay Allergen Free While Gardening or Doing Lawn Work
Wear long sleeves and pants to make sure that sensitive skin is covered.
Always wear gloves when doing lawn work.
As soon as you come indoors, remove the clothing that was worn or gardening/yard work. You don't want to brush up against something or touch it later with your sensitive skin.
Put gardening clothes in the washing machine and run a load of laundry. Use a dermatologist recommended laundry soap like Your skin will thank you for it. (Note: is not intended to treat or prevent allergies).
Take a shower. On the off chance that you got any allergens on your skin when you were gardening or removing clothing, you want to make sure to wash those down the drain.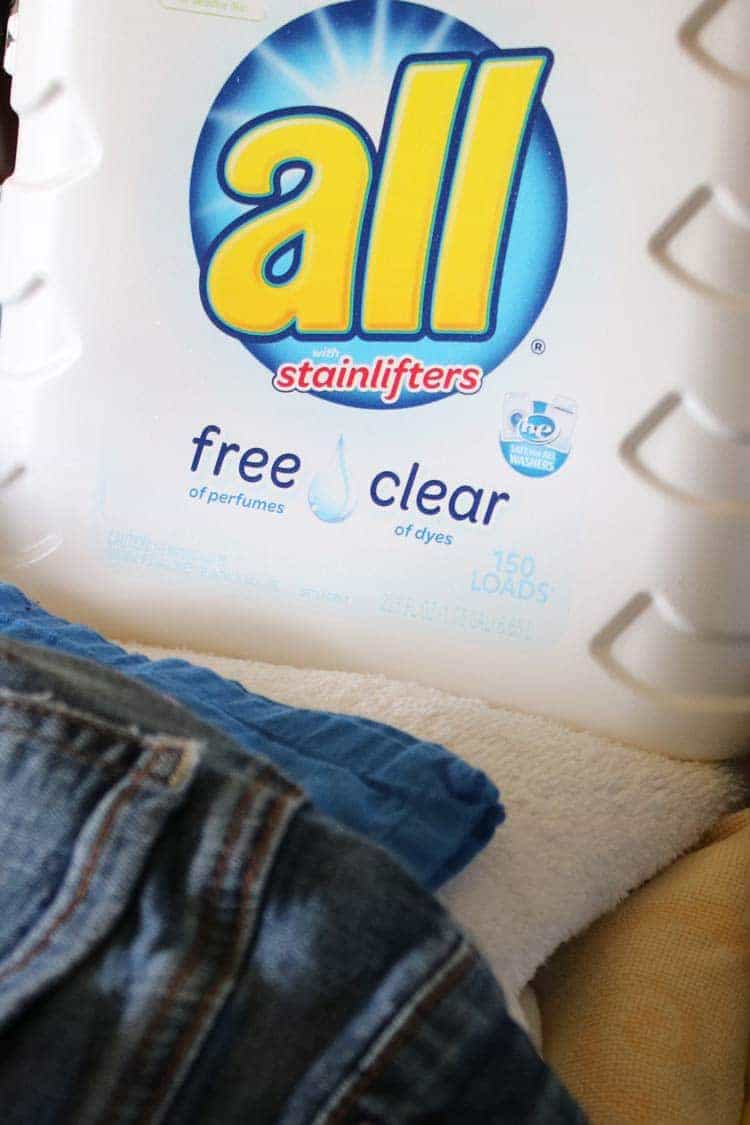 You can find all® free clear at most retailers. I picked some up when I was at Walgreens, but have seen it at just about every other store I shop at as well.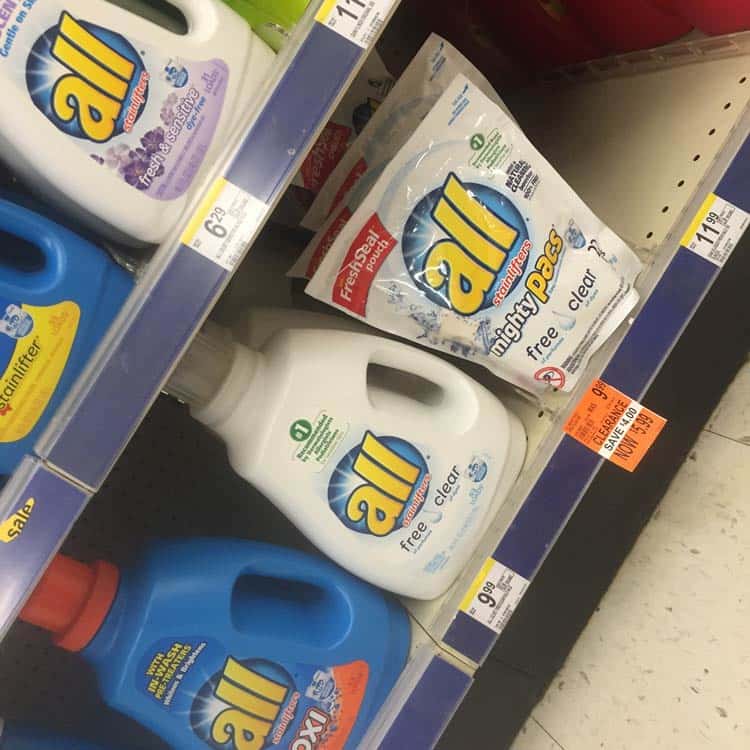 And all® free clear mighty pacs?
If you haven't tried these, you really should. They are perfect for carting along to the laundry mat, which unfortunately for me I've had to do a time or two lately with my dryer down.
Nothing against a good ole laundry mat–I just prefer to do laundry at home.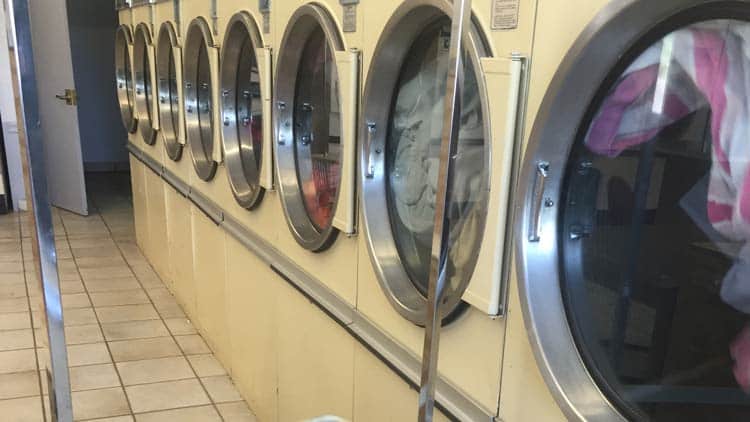 Save

Save