This shop has been compensated by Collective Bias, Inc. and its advertiser. All opinions are mine alone. #PerfectPortions #CollectiveBias
Leaving your family pet in another person's care when you go on a trip can be difficult and stressful. We've come up with a few tips to make sure that you don't have anxiety about leaving your pet behind while you go off and have fun on vacation.
We're talking about cats today, so this post is specifically geared toward cat-lovers.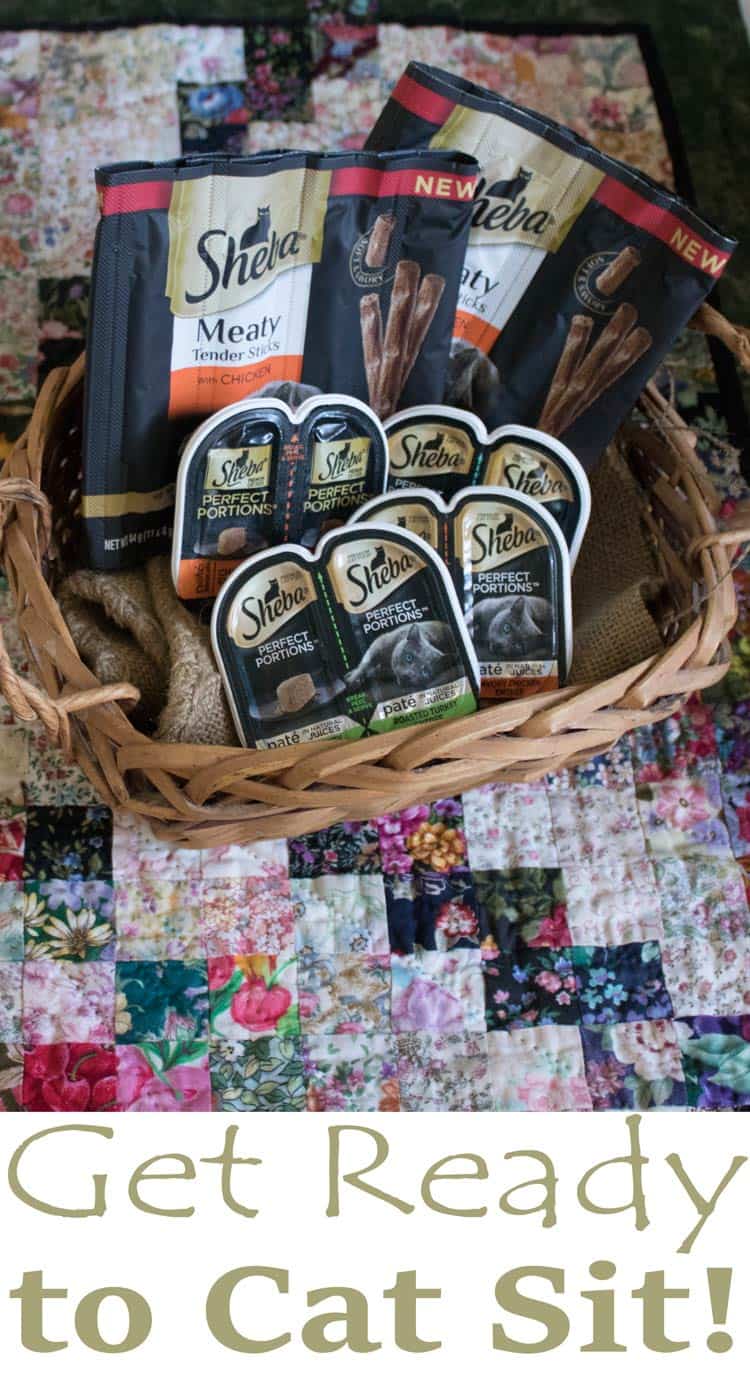 Now, whether you are a cat sitter, are preparing to host a cat sitter in your home or are planning to drop your friendly feline off at a cat sitter's home, you will want to follow these tips.
Make sure you have a comfort kit ready. Stock up on your furry friend's favorite foods and make sure you have enough for the duration of your trip. Familiarity is key with pets, and whether you are home or away, having a diet they can count on is as good as gold for Kitty the cat.
Does Kitty have a favorite blanket they like to sleep on, or maybe a toy they can't get enough of? Make sure you let your cat sitter know what that is and if you're dropping your pet off, bring it along!
Treats are your friend. You want the cat sitter to be friendly with your cat and vise-versa, right? Treats are a great way to initiate a lasting friendship between pet sitter and furry companion.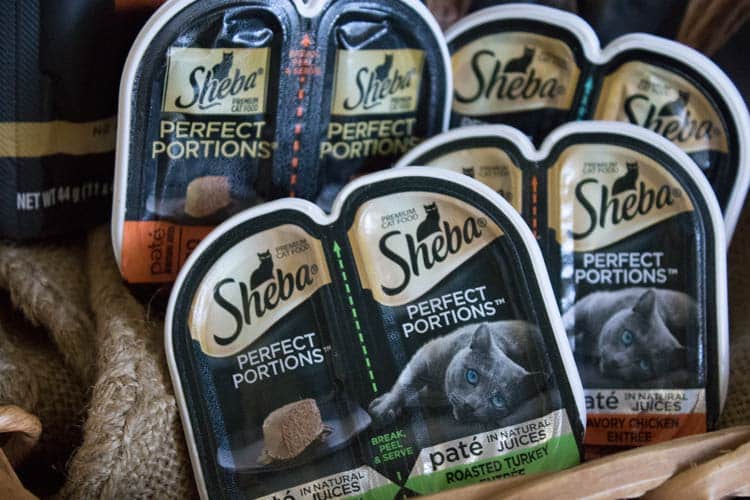 SHEBA® PERFECT PORTIONS™ is the perfect portion for feeding your cat or kitten and the easy snap portions ensure you do not overfeed your cat because they have just the right amount to feed your feline friend.
SHEBA® WHAT CATS WANT™.
These are ideal for cat sitting because you can make sure your cat sitter has exactly the amount of food that your cat needs for the amount of time you will be gone. You don't have to worry about over-feeding and you don't have to worry about the cat sitter running out of food or feeding Kitty something that she won't like.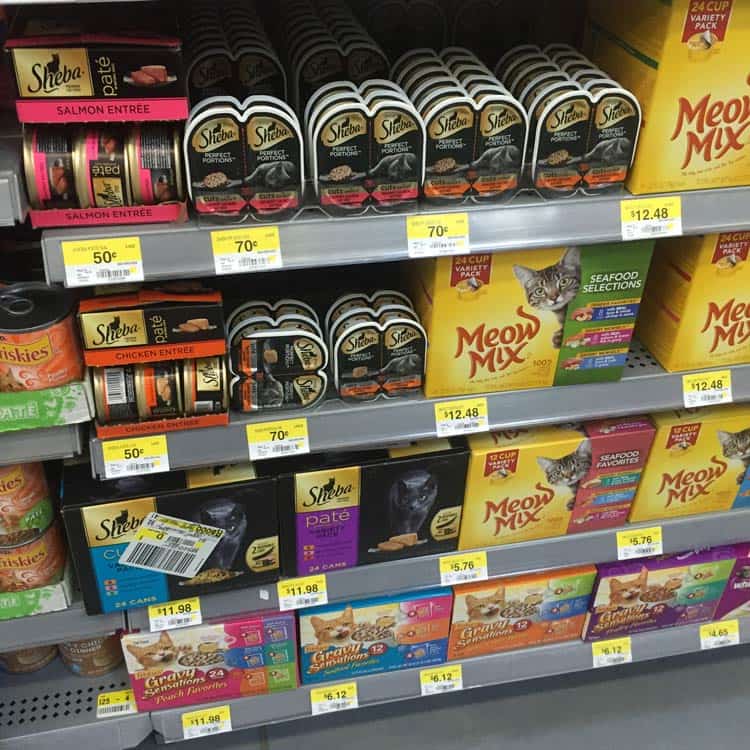 is a place of great inspiration for cats and cat owners alike. Your kitty can enjoy SHEBA® Meaty Tender Sticks Cat Treats that can be found at Walmart, and you know we're all about the ease in finding products we trust.
On the off chance that you end up being gone longer than you originally intended, leave a little bit of cash for your cat sitter to go out and buy your cat's favorite cat food.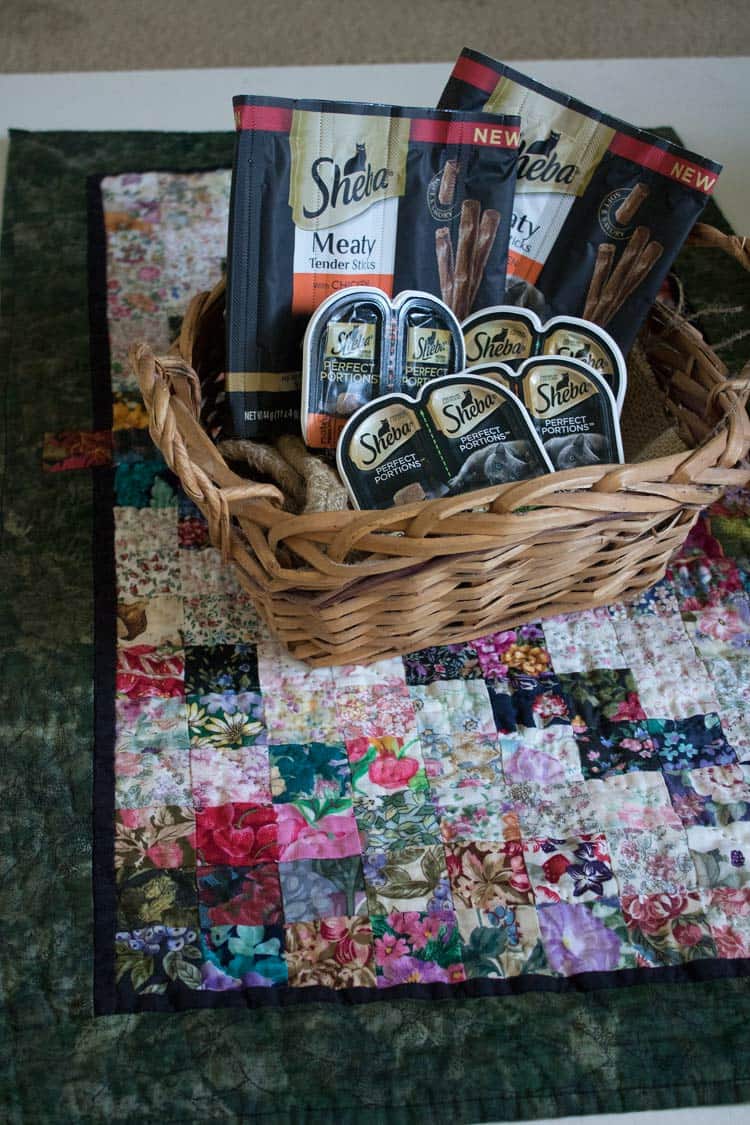 Have a cat that is a picky eater? SHEBA® PERFECT PORTIONS™ come in a few tasty flavors and are available too:
SHEBA® PERFECT PORTIONS™

SHEBA® PERFECT PORTIONS™ Paté In Natural Juices Savory Chicken Entrée
SHEBA® PERFECT PORTIONS™ Cuts In Gravy Signature Tuna Entrée

SHEBA® PERFECT PORTIONS™ Paté In Natural Juices Roasted Turkey Entrée


SHEBA® Meaty Tender Sticks

SHEBA® Meaty Tender Sticks with Chicken
Made with real meat and no artificial flavors, SHEBA® Cat Treats are made with the super tasty ingredients your adult cat enjoys. Let's face it. Even cats like a super yummy, fun, stick-shaped snack.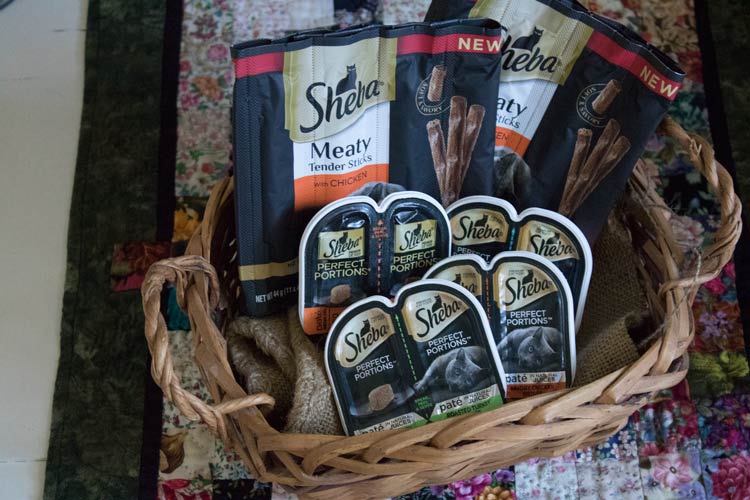 Save
Save