This post brought to you by DoubleDown Casino. The content and opinions expressed below are that of Mom on Dealz.
FREE!! Yes, you heard it right.
I'm sure this doesn't surprise you one iotta, but we love showing you where to get free things. And whether that is a coupon for something free at the grocery store, or a link for a fun game that just so happens to be free–well, we're all about spreading the love.
Now, you might not live anywhere near a casino, and even if you do, they might not be somewhere you go to very often. But, no matter! At DoubleDown Casino online, it doesn't matter if you're a novice or a pro. Heck, it doesn't matter if you don't even know which end is up. This is a great place to learn how to play a game if you've never played it before. Trust.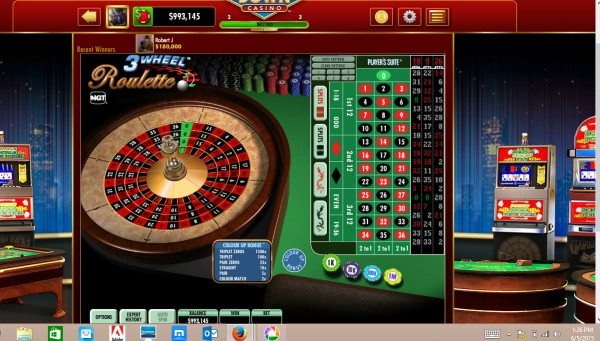 Like Roulette. I have NEVER played it before. I have watched other people play it and it looks like a ton of fun. Kind of like Craps. Another game I've been scared to play because I don't know how it works. Regardless, with this free game, it doesn't matter that I don't know how to play Roulette, because it is the perfect place to figure it out–in the safety of my own home. Can't embarrass myself too badly here, right?
We all deserve to have fun and unwind. We are entitled. With that being said, you can't really discount the cost of FREE. And refocusing our energy on something fun? Well, that sounds like all kinds of healthy.
This game is easy to sign up with and easy to play. Did I mention the free part? Simply can't fault that.
I like how DoubleDown Casino offers a variety of casino games. Some I already know how to play, and some I don't, but it really doesn't matter if you know how to play because any skill level can play these games. Its also a fun way to learn new games.
This is my new break routine, once or twice a day–on my phone, computer or tablet (because I'm way too wired in) I'm taking a 5-10 minute break to play a fun game or two on DoubleDown Casino.
Would you have guessed that slots are the most popular game on this popular casino website? It really did surprise me, but they aren't the only game in town. Although, I must save I have indulged in a game or two of slots myself. And they are fun, mind you.
DoubleDown is on Facebook,so it's super easy to join.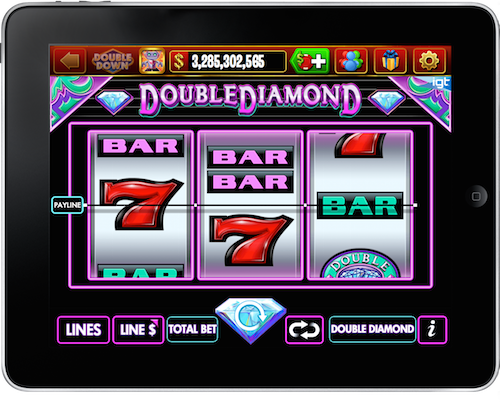 Want to get your game on and play now? I'm going to be learning how to play Roulette here in a few minutes. Break time- let's go!
And while this isn't a real live casino, it looks like a virtual close-to-the-real-deal experience online casino. Time for me to sit back, relax for a bit and have some fun. Find some time to enjoy a mental break of your own, playing one of these fun games on DoubleDown Casino. Have fun!
What's your favorite game on DoubleDown Casino?